I was born at Bryn Mawr, Pennsylvania on the 20th day of May, 1965.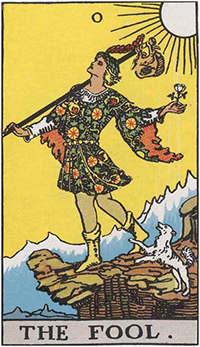 My father was the eldest son of second-generation Polish immigrants from New York City. My mother was the eldest daughter of first-generation Irish immigrants from Philadelphia. They met while attending separate colleges outside Philadelphia and were married in 1962. After a honeymoon drive to California, they spent their first couple of years living in Villanova, PA while my father finished school. My brother was born there in 1963. I arrived two years later.
My birth was a little complicated. I was held up in transit from the womb and arrived short of breath — what in medical terms is called a 'blue baby'. Additionally, my blood type did not match my mother's, and so my welcome into the world included a blood transfusion. I still have the 'birthday scar' on my upper left arm. Aside from those minor inconveniences I am told that I was a very calm, jolly baby.
Soon after I was born we moved to a row house in North Philadelphia. My parents were searching for the right environment in which to raise their young family. While Philadelphia was not bad, they both had visions of mid-1960's suburban splendor. They found what they were looking for just across the Delaware River, about 6 miles southeast of Center City Philadelphia.