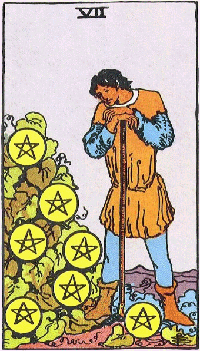 I stayed in Portsmouth for a year and a half (from December of 1985 – June of 1987), working, thinking, writing, and enjoying the company of a great group of people in a wonderful place.
During those months I would periodically sit back from my coffee and journal and look at my situation and ask myself if I was doing the right thing. Since I had identified the need to 'make something of myself' as a reflex that I didn't want to get sucked back into I took it slow and made sure I changed the question of "should I be doing something else" to "do I WANT to be doing something else". For many months the answer was 'no'.
Late that Spring I turned 21 years old. I passed the day in the only way that made sense. I went to the beach during the day, and in the evening held forth in front of Cafe Brioche on Market Square. I treated myself to a couple of beers as I recall, but nothing extravagant.
The Mustard Seed
During this time I began to read a lot of philosophy and metaphysics. The New Age Movement was hot around this time and right around when I was looking for something to read a Metaphysical book store opened on a side street. Despite it's biblical reference of a name, I started to shop there. I started to hang out there. Eventually they gave me a job there. Now I had more interesting books to read, some very far out people to talk to, and a ready-made social circle of the eclectic weirdos that I have always found so interesting.
Settling Down?
I was happy and right at home in Portsmouth. I could see myself settling down there. It was certainly a beautiful place to be. I loved the change of seasons with deep snow in Winter, the welcome Spring, hot Summer, and the electric spectacle of Fall. I was part of a community of people that I really enjoyed. The town just seemed to be growing and I could not be happier.
Summer gave way to Fall and I revelled in Autumn in New England. As it moved into Winter I loved that too — snow falling all around and multiple snow days walking the streets and enjoying the complete transformation of deep snow.
I almost forgot about the world outside ...