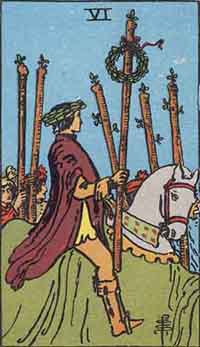 After more than a year away, coming back to New Hampshire felt like a triumphant return. I had made a plan and stuck to it, and now i was seeing the fruition of that work — I had gained the experience I was after and was 'coming home' to the place I wanted to be. I felt like I was a deeper, wiser, and more experienced person. Not fully adult yet, but certainly not the wide-eyed Freshman who'd rolled into Durham two years before.
The New Plan
For my most immediate need I had friends from the crew team who'd kindly offered to let me stay in the basement of the house they were renting, so I landed there and put the latest plan into action: I needed to find a home, a job, and courses immediately, so for the moment I ignored all else.
Finding a Job
Several days after I arrived I was walking through Durham when I saw a 'Help Wanted' sign in the window of the Bread and Butter Market, a combination general store/deli/beer distributor on Main Street. They needed someone who could make sandwiches and work the register, but also deliver kegs to the local frat houses in the old Step Van they had parked out back. My size, combined with stories of driving farm equipment, seemed to qualify me for the job and I started that weekend.
Finding a Home
For housing I was interested in living in any of the towns around UNH, but especially in the nearby town of Newmarket. That was where all the Bohemians seemed to migrate when they moved off campus, and I had a circle of friends already living out there. I made multiple trips to look and talked to all my friends, but the whole town appeared to be rented out. After a lot of fruitless searching I spotted an ad for a room in the nearby town of Dover, so I took the bus out immediately and had a look. It wasn't my first choice of location, but it was dirt cheap, decently clean, and only a block from the bus stop. The other folks who lived there — mostly students — seemed nice enough, so I moved in the next day.
Finding Classes
I had tried to sign up for classes over the phone from New Jersey — Prose Writing and Critical Analysis — but they were all full, and so it seemed were all the required English Major courses. Once I arrived on campus I began stalking professors on a daily basis trying to get them to make an exception for me. Eventually two of them did, and I was enrolled in Critical Analysis and Survey of American Literature.
Settled In
By the end of the first week of September I had found a home, a job, and classes. Breathing a sigh I was now overjoyed to be back at UNH and threw myself into life and school with abandon. I focused on getting reacquainted with old friends and meeting new ones. Since I had been largely alone and often without kindred spirits for the past year I spent the month of September binging on the things for which I had been starved.
Though I was eager to cut loose and celebrate my return, I made sure I gave school the best of my attention. Getting my education was the reason I was there, and I would not let myself forget this. Even though I was having a lot of fun I made sure I arrived at class well-rested, on time, with reading done and papers written. My commitments came first and I worked hard and studied hard before playing hard.